Who Are We?
Husband-Wife Acoustic Duo
Heart of a Tinman was formed 4 years ago, when Dwight developed his unique percussion washboard to perform all the functions of a complete drum kit. He was eager to try it out by busking on the street. But a drummer needs accompaniment, which was hard to find on a moment's notice. Soon, his wife, Polly Nelson, found a 1960's Sears Roebuck guitar in its case, set out for the trash. She hadn't performed since high school, but this seemed like a sign. A musical match was born!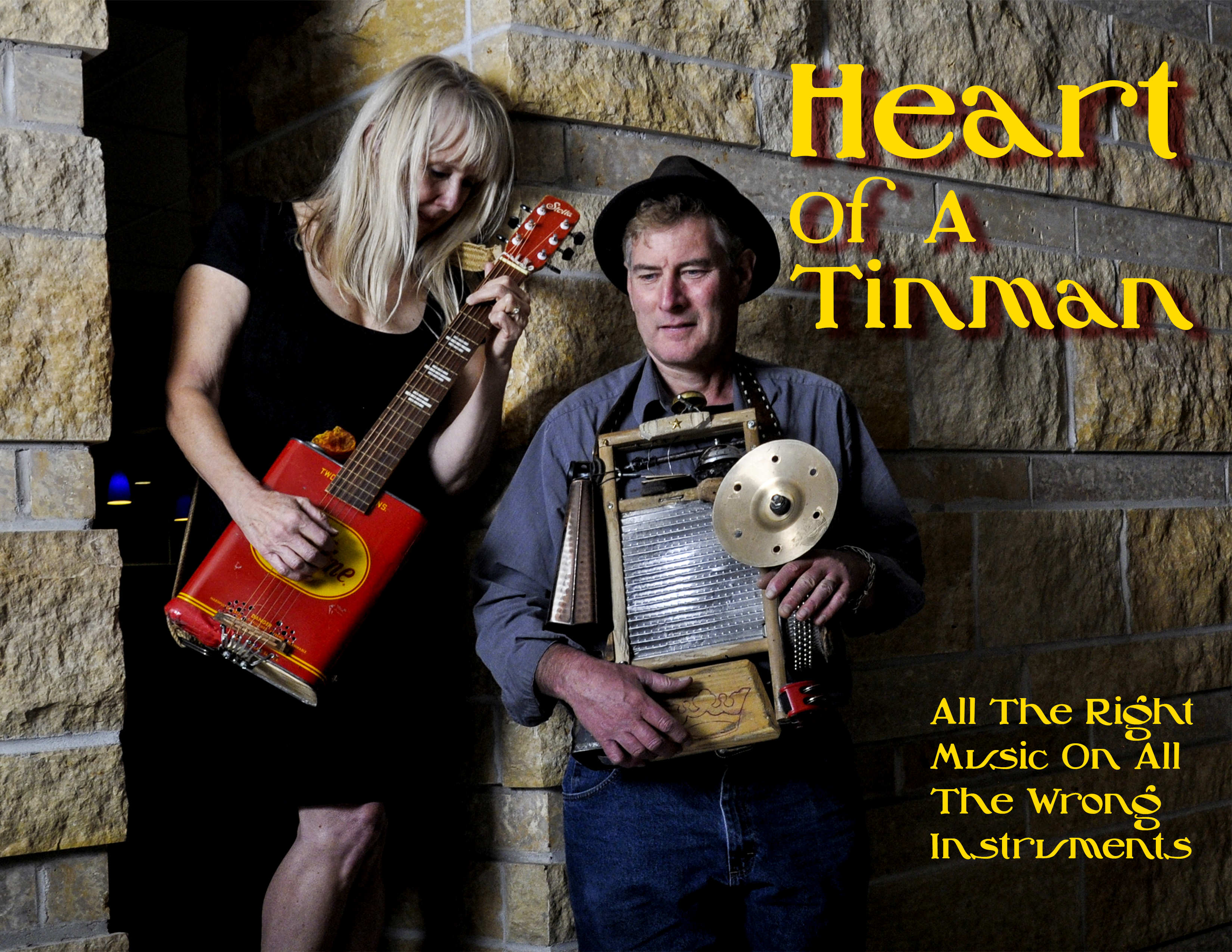 Guaranteed to put a smile on your face and set your toes tapping.

"Heart of a Tinman is fun for all ages. They play everyone's favorite songs, and the washboard player is mesmerizing as he moves through his patterns with lightning speed!"
Press Kit
heart of a tinman offers 3 types of shows:
Our Cafe/Lounge is is appropriate to coffee houses, cafes, and restaurants. We play lively, but mellow songs, including Thinking Out Loud, Budapest, Same Old Love, and more.
We go all out with our interpretations of today's Top 40 hits, sprinkled with the best of the past including Lips are Movin, Radioactive, Honey I'm Good, Eye of the Tiger, and more.
Our sound and instrumentation makes us a kid-magnet at Festivals and Parties! Songs include Watch Me Whip/Nae Nae, Gummy Bear, Shake It Off, What Does the Fox Say?, Roar, and more.