Events calendar
4-7pm. Pop & Rock a whole new way!
Aug
AUG 2 Tiny Diner 5-7pm
AUG 3 Sawadtee St. Paul 8-10pm
AUG 9 Sea Salt Eatery 5-8pm
AUG 10 Midtown Global Market 5:30-7:30
AUG 18 Richfield Farmers Market 9-12am
AUG 26 Franklin Ave Open Streets 12-3pm
Sep
SEP 5 New Brighton Farmers Market 4-7pm
SEP 7 Sawatdee St. Paul 8-10pm
SEP 9 Kingfield Market 9-12pm
SEP 12 Elliot Park Neighborhood 5:30-7:30
SEP 13 Tiny Diner 5-7pm
SEP 15 Autumn Brew Review 1-5pm
SEP 16 Fall Fun Festival 12-2pm
SEP 30 U of M Open Streets 12-3pm
OCT 5 Sawatdee St. Paul 8-10pm
Welcome

to a Unique Acoustic Experience
Minneapolis-based acoustic duo playing fresh arrangements of popular songs with intricate percussion!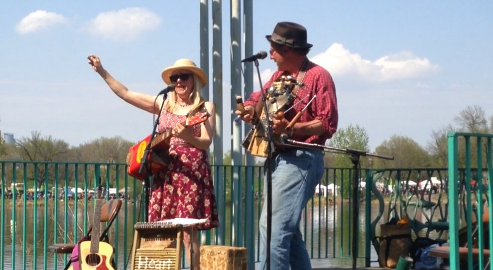 February 11, 2018. Minneapolis Battle of the Jug Bands. Rockin' with homemade instruments!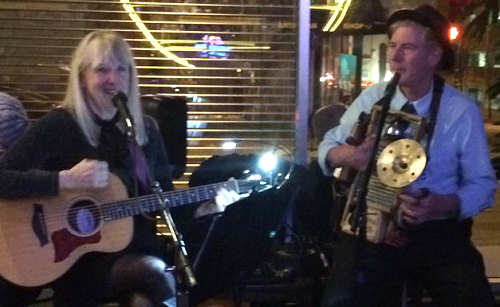 Heart of a Tinman plays current and past pop and rock hits in fresh new arrangements on unusual instruments. They capture the essence and feel of those heavily-produced songs on only a few rudimentary instruments. Their unique sound is driven by Dwight Christensen, a long-time Twin Cities professional drummer, with his tricked-out washboard and suitcase bass drum.
Our Favorite Gigs!